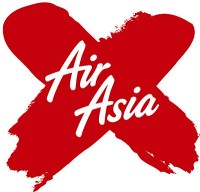 AirAsia X Bhd, a long-haul low-cost airline is scheduled to be listed in Main Market of Bursa Malaysia on 10th July 2013.
The Initial Public Offering (IPO) consists of institutional offering of up to 538 million shares and retail offering of 252 million shares. Out of 252 million shares made available for retail offering, 150 million shares are for Malaysian Public at RM1.45 per share.
The institutional price will be determined by way of book building while for the retail application, RM1.45 is payable upon application. If the final retail price is lower, the difference will be refunded.
The IPO exercise is expected to raise RM859.3 million and the proceeds will be used for capital expenditure (RM280 million), repayment of bank borrowing (RM285.8 million), general working capital (RM255.5 million) and payment of listing expenses (RM38 million).
Kindly visit AirAsia X webpage for more information about Air Asia X Berhad.
Currently, AirAsia X does not have any formal dividend policy.
The table below is the financial summary for AirAsia X Bhd.
| | FYE 2010 | FYE 2011 | FYE 2012 |  3 months end 31 Mar '12 | 3 months end 31 Mar '13 |
| --- | --- | --- | --- | --- | --- |
| Revenue (RM'000) | 1,289,102 | 1,410,379 | 1,283,577 |  382,827 | 353,833 |
| Profit after Tax (RM'000) | 146,602 | (96,629) | 33,850 | 48,532 | 50,197 |
* Based on number of shares post IPO
CIMB Investment Banks is the principal adviser of the IPO
For those who are interested in AirAsia X IPO, you may subscribe at ATM machines or via Internet Banking. The subscription period is opened until 19th June 2013 at 5pm. Tentative balloting date is on 24th June 2013 while the allotment date is on 9th July 2013.
AirAsia X stock name in Bursa Malaysia is "AAX".
View AirAsia X prospectus in Bursa Malaysia webpage.
What do you think about AirAsia X IPO? Are you going to subscribe?