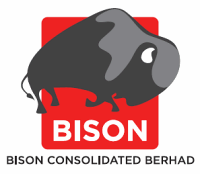 Bison Consolidated Berhad, a convenience retailing company is scheduled to be listed in Main Market of Bursa Malaysia on the 29th March 2016.
The Initial Public Offering (IPO) consists of 80.62 million ordinary shares at an IPO price of RM1.10 per share at RM0.20 par value. 62.32 million shares will be for private placement & selected investors, 15.5 million shares to the Malaysian public and the remianing 2.8 million shares for eligible person.
The institutional price will be determined by way of book building while for the retail application, it is payable at RM1.10 upon application. If the final retail price is lower, the difference will be refunded accordingly.