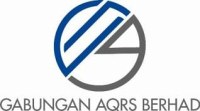 Gabungan AQRS Bhd, a construction and property developer is scheduled to be listed in Main Market of Bursa Malaysia on 31st July 2012.
The Initial Public Offering (IPO) consists of public issues of 62 million new ordinary shares and offer for sale of 30 million of existing shares for private placement at an IPO price of RM1.18 per share at RM0.25 par value.
Out of 62 million new ordinary shares, 38 million shares are for private placement to selected investors, 18 million shares for application by Malaysian public and the remaining 6 million shares are made available to directors, employees and business associates of Gabungan AQRS Berhad.
The IPO would raise RM73.12 million in proceeds, of which RM30.46 million would be allocated for working capital, RM25 million to acquire new land bank, RM12 million to acquire a corporate headquarters and the remaining RM5.7 million would be used for listing expenses.
The company aims to venture into government-initiated public-private sector partnership (PPP) projects, expansion into new geographical markets overseas and developing further our property development
In property development, Gabungan AQRS will be on the lookout to acquire new land banks in strategic locations for commercial or residential development.
More information regarding the company can be found in Gabungan AQRS Berhad webpage.
Gabungan AQRS Berhad, intends to pay 25 percent of profit after tax as a dividend. Based on At an IPO price of RM1.18 & 2011 figures, the dividend yield is 2.96% or 3.5 sen per share.
The table below is the financial summary for Gabungan AQRS Bhd.
| | FYE 2009 | FYE 2010 | FYE 2011 |
| --- | --- | --- | --- |
| Revenue (RM'000) | 248,404 | 299,519 | 372,446 |
| Profit after Tax (RM'000) | 34,793 | 48,940 | 49,694 |
| Earnings per Share (sen)* | 9.79 | 13.77 | 13.98 |
| Price Earnings Ratio (x)* | 12.06 | 8.57 | 8.44 |
* Based on number of shares post IPO

Affin Investment Banks is the principal adviser, underwriter and joint placement agent while Kenanga Investment Bank and OSK Investment Bank are the joint placement agents of the IPO.
For those who are interested in Gabungan AQRS IPO, you may subscribe at ATM machines or via Internet Banking. The subscription period is opened until 13th July 2012 at 5pm. Tentative balloting date is on 17th July while the allotment date is on 26th July 2012.
View Gabungan AQRS prospectus in Bursa Malaysia webpage.
What do you think about Gabungan AQRS IPO? Are you going to subscribe?