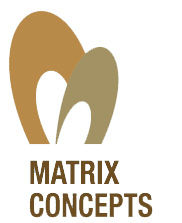 Matrix Concepts Holdings Bhd, a property developer based in Negeri Sembilan is scheduled to be listed in Main Market of Bursa Malaysia on 28th May 2013.
The Initial Public Offering (IPO) consists of public issues of 62.5 million new ordinary shares and offer for sale of 37.5 million ordinary shares at an IPO price of RM2.20 per share and RM1.00 par value.
Out of this, 10 million shares are allocated for application by Malaysian public, 8.8 million shares reserved for the eligible directors and employees. The remaining shares are for private placement.
The IPO exercise is expected to raise RM137.5 million and the proceeds will be used for the working capital (RM55 million), infrastructure and common facilities (RM55 million), construction of clubhouse (RM10 million) repayment of bank borrowings (RM11 million) and payment of listing expenses (RM6.5 million).
Since its establishment in 1996, Matrix Concepts has developed RM2 billion worth of residential and commercial properties, mainly in Negri Sembilan and Johor. The group also is set to launch new projects with gross development value (GDV) of up to RM680 million in Negri Sembilan and Johor. For more information kindly browse Matrix Concepts webpage.
Matrix Concepts Holdings intends to pay minimum 40 percent of profit after tax to the shareholders as dividend. This translate to dividend yield of 6.27 percent or 13.8 sen based on FYE 2012 data and IPO price of RM2.20.
The table below is the financial summary for Matrix Concepts Holdings Bhd.
| | FYE 2009 | FYE 2010 | FYE 2011 | FYE 2012 |
| --- | --- | --- | --- | --- |
| Revenue (RM'000) | 204,046 | 195,633 | 624,250 | 456,069 |
| Profit after Tax (RM'000) | 19,132 | 22,015 | 79,936 | 103,485 |
| Earnings per Share (sen)* | 6.38 | 7.34 | 26.65 | 34.50 |
| Price Earnings Ratio (x)* | 34.50 | 29.98 | 8.26 | 6.38 |
* Based on number of shares post IPO
Hong Leong Investment Banks is the principal adviser, managing underwriter and joint book runner of the IPO while Kenanga Investment Bank is the Co-underwriter and co-placement agent.
For those who are interested in Matrix Concepts Holdings IPO, you may subscribe at ATM machines or via Internet Banking. The subscription period is opened until 15th May 2013 at 5pm. Tentative balloting date is on 17th May 2013 while the allotment date is on 27th May 2013.
Matrix Concepts Holdings stock name in Bursa Malaysia is "MATRIX".
View Matrix Concepts Holdings prospectus in Bursa Malaysia webpage.
What do you think about Matrix Concepts Holdings IPO? Are you going to subscribe?