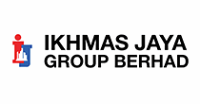 Ikhmas Jaya Group Bhd, a piling specialist company, is scheduled to be listed in Main Market of Bursa Malaysia on 27th July 2015.
The Initial Public Offering (IPO) consists of 126 million new ordinary shares and offer for sale of 56 million shares at an IPO price of RM0.57 per share at RM0.25 par value. 130 million shares will be for private placement & selected investors, 26 million shares to the Malaysian public and 26 million shares for eligible directors & employees of Ikhmas Jaya Group Berhad.
The IPO will raise about RM78.82 million in proceeds. Out of this, RM36.82 million will be use to purchase of construction equipment and machinery, RM12 million for repayment of bank borrowing, RM18 million for working capital & the remaining RM5 million is for listing expenses.
Ikhmas Jaya plans to bid for construction jobs worth up to RM5bil by the year-end. The projects included affordable homes being built by the Government, new and extension of highways, as well as infrastructure jobs, such as the Light Rail Transit Line 3 (LRT3) and Mass Rapid Transit Line 2 (MRT2)
Currently, company's tender book stand at RM3bil and that its success rate in securing contracts was between 15% and 20%.
More information regarding the company can be found in Ikhmas Jaya Group webpage.
Ikhmas Jaya Group intends to pay not less than 20 percent of its profit after tax as dividend. Base on 2014 figures & IPO price of RM0.57, this translates to a dividend yield of 1.44 percent or 0.82 sen per share.
The table below is the financial summary for Ikhmas Jaya Group Bhd.
| | FYE 2011 | FYE 2012 | FYE 2013 | FYE 2014 |
| --- | --- | --- | --- | --- |
| Revenue (RM'000) |  145,403 |  202,868 |  205,335 |  293,505 |
| Profit after Tax (RM'000) |  8,378 |  13,486 |  21,460 |  21,409 |
| Earnings per Share (sen)* |  1.61 |  2.59 |  4.13 |  4.12 |
| Price Earnings Ratio (x)* |  35.38 |  21.98 |  13.81 |  13.84 |
* Based on number of shares post IPO
AmInvestment Bank is the sole principal adviser, underwriter & placement agent of the IPO.
For those who are interested in Ikhmas Jaya Group IPO, you may subscribe at ATM machines or via Internet Banking. The subscription period is opened until 7th July 2015 at 5pm. Tentative balloting date is on 9th July while the allotment date is on 20th July 2015.
Ikhmas Jaya Group stock name in Bursa Malaysia is "IKHMAS".
View Ikhmas Jaya Group prospectus in Bursa Malaysia webpage.
What do you think about Ikhmas Jaya Group IPO? Are you going to subscribe?