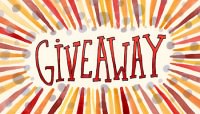 1-million-dollar-blog is proud to sponsor FREE Gold Tickets for National Achievers Congress 2015 (NAC 2015), a 3 day intensive seminar featuring inspiring world-class speakers. The program will be conducted from 10th to 12th July 2015 at Malaysia International Exhibition & Convention Centre (MIECC), MINES Resort City, Seri Kembangan, Selangor.
National Achievers Congress is an inspiration, motivation, business opportunities, investments, wealth creation & wellness events.
The main speaker for the Congress is Lizzie Velasquez an International Inspirational Speaker, with a rare condition which doesn't allow her body to accumulate fat. When her interview aired, she became the target of cyber bullies who labeled her the "Ugliest Woman in The World" at 17 years old. Other world-class speakers include Gerry Robert, JT Foxx and more.
More information regarding this seminar can be found at NAC 2015 Post.
This giveaway consists of 20 Gold Tickets worth RM1,997 each. There will be 10 winners, and each winner entitle for 2 tickets. If you win, the total price you won will be RM3,944. You can bring your friend together with the additional ticket.
Worth to note that, Gold Ticket for this event already sold out, so this is the only chance to get Gold Ticket. You may see it at the NAC Malaysia website.
This giveaway will end on 24th June 2014, 11.59pm & the winner will be selected randomly. Make sure you check your email after this date. The winner will be informed through an e-mail and the organizer will contact you via email & phone.
To win the FREE ticket is very easy. All you have to do is
1. Share this post on your facebook
2. Submit your entry in the widget below. "Like" 1-million-dollar-blog Facebook's page will earn 2 entries & key-in contact number will earn 1 entry.
a 1-million-dollar-blog giveaway

Good Luck!!