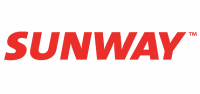 Sunway Construction Group Bhd, the construction arm of Sunway Bhd, is scheduled to be listed in Main Market of Bursa Malaysia on 28th July 2015.
The Initial Public Offering (IPO) will involve distribution of 175 million shares to entitled Sunway Berhad shareholders on the basis of one for every 10 shares held, offer for sale of 327.6 million shares to Malaysian and foreign institutional and selected investors and retail offering of 71.1 million shares to eligible directors, employees and Malaysian public.
The retail price of the offering is RM1.20 per share at RM0.20 par value. The final retail price will be determine through book building exercise. If the final retail price is less than the retail price, there will be a refund to the retail investors.
All proceeds raised from the IPO will go to the firm's parent company, property to construction conglomerate Sunway Bhd.
Sunway Construction, formed in 1976, has a track record of building internationally-recognized landmarks and structures in Malaysia, India, the Middle East, and the Caribbean. The listing would increase the group's visibility as one of the leading construction companies in Malaysia.
Among the project that the company currently handle are the Coastal Highway Southern Link, MRT line (Construction and Completion of Viaduct Guideway and Other Associated Works from Section 17 to Semantan Portal) Kelana Jaya (KLJ) LRT Line Extension.
The IPO has attracted six local funds as cornerstone investors, taking up a third of its IPO offering at RM1.20. The six are Affin Hwang Capital, Great Eastern, Hong Leong Asset Management, Maybank Asset Management, RHB Asset Management, and UOB Asset Management.
The institutional offering will close on 7th July, and the final IPO price will be determined then.
More information regarding the company can be found in Sunway Construction Group webpage.
Sunway Construction Group intends to pay not less 35 percent of its profit after tax as dividend. Base on 2014 figures & IPO price of RM1.20, this translates to a dividend yield of 2.81 percent or 3.38 sen per share.
The table below is the financial summary for Sunway Construction Group Bhd.
| | FYE 2012 | FYE 2013 | FYE 2014 |
| --- | --- | --- | --- |
| Revenue (RM'000) |  1,448,475 |  1,839,593 |  1,880,707 |
| Profit after Tax (RM'000) | 63,534 | 66,080 |  124,769 |
| Earnings per Share (sen) |  4.91 |  5.11 |  9.65 |
| Price Earnings Ratio (x) |  24.42 |  23.48 |  12.43 |
RHB Investment Bank, Maybank Investment Bank, CIMB Investment Bank and RHB Investment Bank are among adviser, bookrunner & underwriter for the IPO.
For those who are interested in Sunway Construction Group IPO, you may subscribe at ATM machines or via Internet Banking. The subscription period is opened until 6th July 2015 at 5pm. Tentative balloting date is on 8th July 2015 while the allotment date is on 23rd July 2015.
Sunway Construction Group stock name in Bursa Malaysia is "SUNCON".
View Sunway Construction Group prospectus in Bursa Malaysia webpage.
What do you think about Sunway Construction Group IPO? Are you going to subscribe?