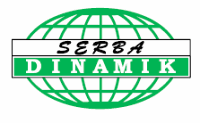 Serba Dinamik Holdings Berhad, an engineering group is scheduled to be listed in Main Market of Bursa Malaysia on the 8th February 2017.
The Initial Public Offering (IPO) consists of 389.4 million ordinary shares comprising of 271.4 new ordinary shares and 188 million offer for sale of existing shares at an IPO price of RM1.50 per share at RM0.50 par value. 341.3 million shares will be for institutional investors, private placement & selected investors and the remaining 48.1 million shares made available to the eligible directors and employees of Serba Dinamik Holdings Berhad and Malaysian Public.
Retail application is payable upon application but in the event the final retail price is less than RM1.50, retail investors will receive the refund on the difference.
The IPO will raise about RM407.10 million in proceeds. Out of this, RM300 million is for expansion of business and operational facilities, RM29.3 million for working capital, RM60 millions for repayment of bank borrowing and the remaining RM17.8 million is for listing expenses.
Serba Dinamik provides engineering solutions to the oil and gas and power generation industries, involved in the provision of operations and maintenance services, engineering, procurement, construction and commissioning works for the energy sector as well as ownership of small utility assets in Malaysia and Indonesia.
The company has operational facilities in Malaysia, Indonesia, the United Arab Emirates, Bahrain and the UK. It has experienced rapid growth over the past three years, particularly in the Middle East, which contributed 47.3% to its total revenue for FY15.
As an extension of its core competencies in providing maintenance services, Serba Dinamik has started to embark on its asset owner business model strategy with the company's first compressed natural gas plant in Muaro Jambi, Sumatra, Indonesia.
Moving forward, the group intends to continue to expand this strategy through the development of small gas power plant and water utilities in Indonesia.
More information regarding the company can be found in Serba Dinamik webpage.
Serba Dinamik Holdings intends to distribute at least 30 percent of the groups Profit After tax as dividend. Base on year 2015 figures and IPO price of RM1.50, this constitute 2.35 percent dividend yield or 3.5 sen.
The table below is the financial summary of Serba Dinamik Holdings.
| | FYE 2013 |  FYE 2014 |  FYE 2015 | FYE 2015 |  FPE 2016 |
| --- | --- | --- | --- | --- | --- |
| Revenue (RM'000) |  536,195 |  755,768 |  1,402,942 |  513,037 |  911,726 |
| Profit after Tax (RM'000) |  61,619 |  67,373 |  156,562 |  79,863 |  112,923 |
| Earnings per Share (sen)* |  4.62 |  5.05 |  11.73 |  – |  – |
| Price Earnings Ratio (x)* |  32.50 |  29.72 |  12.79 |  – |  – |
* Based on number of shares post IPO
RHB Investment Bank Bhd is the joint principal adviser, joint bookrunner, managing underwriter and joint underwriter for the listing exercise of the IPO.
On the Moratorium on shares, as per Securities Guidelines, the promoters of Serba Dinamik Holdings IPO will not be able to sell, transfer or assignany part of their shareholdings for six months from the date of listing.
For those who are interested in Serba Dinamik Holdings IPO, you may subscribe at ATM machines or via Internet Banking.
The retail subscription period is opened until 19th January 2017 at 5pm. Tentative balloting date is on 23rd January while the allotment date is on 6th February 2017. Serba Dinamik Holdings stock name in Bursa Malaysia is "SERBADK".
View Serba Dinamik Holdings prospectus in Bursa Malaysia webpage.
What do you think about Serba Dinamik Holdings IPO? Are you going to subscribe?