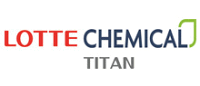 Lotte Chemical Titan Holdings Berhad, an integrated olefin and polyolefin producer is scheduled to be listed in Main Market of Bursa Malaysia on the 11th July 2017.  The company's post-listing market capitalisation is about RM19.7bil and it will be the largest IPO in Malaysia since August 2012 and the largest in Southeast Asia since May 2013.
The Initial Public Offering (IPO) consists of 740.48 million new ordinary shares at an IPO price of RM8.00 per share. 684.7 million shares will be for institutional investors, private placement & selected investors and the remaining 55.78 million shares made available to the eligible directors and employees of  Lotte Chemical Titan Holdings Berhad and Malaysian Public.
Retail application is payable upon application but in the event the final retail price is less than RM8.00, retail investors will receive the refund on the difference.
The IPO will raise about RM5.92 billion in proceeds. Out of this, RM4.93 billion is for to the company's expansion in Malaysia and Indonesia and the remaining RM152.86 million is for listing expenses.
83.2% of gross proceeds to partially fund the development of an RM15.5bil integrated petrochemical facility in Indonesia to increase its ethylene production by up to 1,000 kilo tonnes per annum (KTA).
Meanwhile, 10.5% of the proceeds will go to the construction of a new polypropylene plant in Johor to increase production by 200KTA, and 3.7% of the proceeds will be used to upgrade the group's existing naphtha cracker to increase the production of ethylene, propylene as well as benzene, toluene, xylene (BTX).
Lotte Chemical Titan also has a joint venture with Lotte Chemical Corp for the US Shale Gas Project to construct and operate an ethane cracker plant and a monoethylene glycol plant in the US.
The company has secured five cornerstone investors, namely Permodalan Nasional Bhd, Maybank Asset Management Sdn Bhd, Maybank Islamic Asset Management Sdn Bhd, Eastspring Investments Bhd and Great Eastern Life Assurance (Malaysia) Bhd, who have agreed to severally acquire an aggregate of 136 million IPO shares, representing 18.4% of the base offering of the IPO.
More information regarding the company can be found in Lotte Chemical Titan webpage.
Lotte Chemical Titan Holdings intends to distribute at least 50 percent of the groups Profit After tax as dividend. Base on year 2016 figures and IPO price of RM8.00, this constitute 3.3 percent dividend yield or 26.7 sen per share.
The table below is the financial summary of  Lotte Chemical Titan Holdings.
| | FYE 2014 |  FYE 2015 |  FYE 2016 |
| --- | --- | --- | --- |
| Revenue (RM'000) |  8,611,229 |  8,147,847 |  8,136,628 |
| Profit after Tax (RM'000) |  (20,215) |  614,069 |  1,316,080 |
| Earnings per Share (sen)* |  (0.82) |  24.88 |  53.32 |
| Price Earnings Ratio (x)* |  – |  32.16 |  15.00 |
* Based on number of shares post IPO
Maybank Investment Bank Bhd is the principal adviser, joint global coordinator, joint bookrunner, managing underwriter and joint underwriter for the listing exercise of the IPO.
On the Moratorium on shares, as per Securities Guidelines, the promoters of  Lotte Chemical Titan Holdings IPO will not be able to sell, transfer or assign any part of their shareholdings for six months from the date of listing.
For those who are interested in  Lotte Chemical Titan Holdings IPO, you may subscribe at ATM machines or via Internet Banking.
The retail subscription period is opened until 28th June 2017 at 5pm. Tentative balloting date is on 3rd July while the allotment date is on 7th July 2017.  Lotte Chemical Titan Holdings stock name in Bursa Malaysia is "LCTITAN".
View  Lotte Chemical Titan Holdings prospectus in Bursa Malaysia webpage.
What do you think about  Lotte Chemical Titan Holdings IPO? Are you going to subscribe?