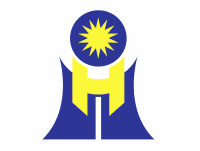 Matang Berhad, a plantation company is scheduled to be listed in ACE Market of Bursa Malaysia on the 17th January 2017.
The Initial Public Offering (IPO) consists of 130 million new ordinary shares at an IPO price of RM0.13 per share at RM0.10 par value.
The IPO will raise about RM16.90 million in proceeds. Out of this, RM0.255 million is for replanting excercise, RM2.55 million will be use for capital expenditure, RM11.92 million will be use for working capital & the remaining RM2.1 million is for listing expenses.
The replanting expenditure for Matang over the next two years would cover the purchase of the high quality "Felda Yangambi" line of germinated seeds, purchase of topsoil for the palm seedlings, land clearing expenses and costs associated with the preparation of the palm groves where the seedlings are to be planted.
Matang uses the "Felda Yangambi" line of germinated seeds as it has historically generated higher FFB yield and is also preferred by palm oil mills for the ability to produce FFBs with higher oil extraction rate.
Matang's oil palm trees are generally replanted when they are above 24 years old and are low yielding and for that, Matang has targeted to replant 16.4 hectares of its plantation area in 2017 as it seeks to improve the age profile of its oil palm trees.
It will take about four years before its replanted oil palm trees mature and start producing FFBs.
As at 30 June 2016, only 16.4 hectares, or about 1.5% of Matang's total oil palm plantation area, is with oil palm trees which had reached 21 years and above, i.e., past its peak production age and thus producing less FFB.
More information regarding the company can be found in Matang Berhad webpage.
For the time being, Matang does not have any fixed dividend policy.
The table below is the financial summary of Matang.
| | FYE 2013 | FYE 2014 |  FYE 2015 |  FYE 2016 |
| --- | --- | --- | --- | --- |
| Revenue (RM'000) |  8,720 |  9,402 |  7,411 |  7,169 |
| Profit after Tax (RM'000) |  1,900 |  2,044 |  1,820 |  1,594 |
| Earnings per Share (sen)* |  0.10 |  0.11 |  0.10 |  0.09 |
| Price Earnings Ratio (x)* |  123.84 |  115.12 |  129.29 |  147.62 |
* Based on number of shares post IPO & exclude one off RM45.4 millions gain
M&A Securities is the adviser, sponsor and underwriter of the IPO.
On the Moratorium on shares, the promoters of Matang IPO will not be able to sell, transfer or assign their entire shareholdings for three years from the date of listing.
For those who are interested in Matang IPO, you may subscribe at ATM machines or via Internet Banking.
The retail subscription period is opened until 3rd January 2017 at 5pm. Tentative balloting date is on 6th January while the allotment date is on 13th January 2017. Matang stock name in Bursa Malaysia is "MATANG".
View Matang prospectus in Bursa Malaysia webpage.
What do you think about Matang  IPO? Are you going to subscribe?