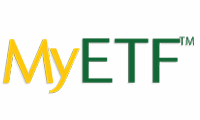 MyETF Thomson Reuters Asia Pacific ex-Japan Agribusiness or MyETF-AGRI is an Islamic exchange traded fund (ETF) is scheduled to be listed in Main Market of Bursa Malaysia on 3rd December 2015. The Islamic ETF fund will have a fund size of 500 million units with an initial issue price of RM1 per unit.
ETFs are essentially unit trust schemes that are listed and traded on a stock exchange. They are open-ended with a unique in-kind creation and redemption mechanism supported by a system of participating dealers and liquidity providers.
The Fund aims to provide investment results that closely correspond to the performance of the Benchmark Index (Thomson Reuters Islamic Asia Pacific ex-Japan Agribusiness Index), regardless of its performance. The Index objectively and passively represents the stocks within the Asia Pacific region that are primarily engaged in the upstream agricultural production activities. Asia Pacific region refer to stock listed in stock exchange of Australia, Hong Kong, Indonesia, Malaysia, Philippines, Singapore, South Korea, Taiwan, Thailand, and New Zealand.
The Benchmark Index consists of 30 largest stocks by free-float adjusted market capitalisation listed in the relevant exchanges which are within the following agriculture-based industries as classified by Thomson Reuters Business Classification system:
agricultural chemical
forest and wood products
heavy machinery and vehicles
fishing and farming; and
food processing.
This fund is suitable for investors seeking a potential capital growth over medium- to longterm period, leveraging on Asia Pacific's agricultural sector growth potential on syariah-compliant listed companies.
For the time being, the ETF does not plan for any income distribution.
The current top 10 holdings are as follow.
| No | Company Name | Country of Listing |
| --- | --- | --- |
| 1 | Standard Foods Corp | Taiwan |
| 2 | Taiwan Fertilizer Co Ltd | Taiwan |
| 3 | Ottogi Corp | South Korea |
| 4 | China Huishan Dairy Holdings Co Ltd | Hong Kong |
| 5 | Universal Robina Corp | Philippines |
| 6 | NuFarm Ltd | Australia |
| 7 | Kuala Lumpur Kepong Bhd | Malaysia |
| 8 | Indofoods Sukses Makmur TBK PT | Indonesia |
| 9 | PPB Group Bhd | Malaysia |
| 10 | Nestle (Malaysia) Bhd | Malaysia |
The ETF is managed by i-VCAP Management Sdn Bhd, which is wholly owned by Valuecap. CIMB Investment Bank Bhd is the fund's principal adviser and placement agent, while CIMB Islamic Bank Bhd and Deutsche Bank Group is the syariah adviser and Trustee respectively..
For those who are interested in MyETF-AGRI IPO, you may subscribe at ATM machines or via Internet Banking. The subscription period is opened until 19th November 2015 at 5pm. Tentative balloting date is on 23rd November while the allotment date is on 3rd December 2015.
MyETF-AGRI stock name in Bursa Malaysia is "METFAPA".
For more information kindly read
MyETF-AGRI prospectus in Bursa Malaysia webpage.
MyETF-AGRI Dividend fund information in MyETF webpage.
What do you think about MyETF-AGRI IPO? Are you going to subscribe?