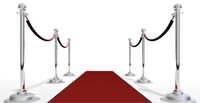 Priority banking is a preferential treatment service granted to a select group of customers in a bank usually to high net worth personal. They are usually invited to enjoy this service based on amount of deposits, investments or housing loan with the bank.
Refer to table in the later section of this post to see the minimum deposit to be eligible.
Some of the benefits offer by Priority Banking are;
Complimentary platinum Platinum or World or Infinite Credit Cards.
Dedicated Relationship Manager
Access to private lounge or private line. No queue for banking transaction.
Faster loan disbursement
Preferential rates for bank products
Assistance to open bank account in another countries.
The table below are the minimum deposit required to be eligible,