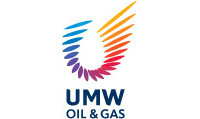 UMW Oil & Gas Corporation Bhd, a Malaysian offshore and drilling services, is scheduled to be listed in Main Market of Bursa Malaysia on 1st November 2013. This IPO set to be the biggest in Malaysia this year.
The Initial Public Offering (IPO) consists of 843.18 million shares, comprising of an offer for sale of up to 231.38 million existing shares and a public issue of 611.80 million new shares. The retail offering portion involve 194.58 million shares would be for eligible directors and staff  and Malaysian public.
The retail price of the offering is RM2.80 per share at RM0.50 par value. The final retail price will be determine through book building exercise. If the final retail price is less than the retail price, there will be a refund to the retail investors.
The IPO will raise about RM1.71 billion in proceeds. The proceed will be used for capital expenditure (59.4 %), mobilizations and demobilization costs (2.9%), repayment of borrowing (34.9%) and fees & listing  ewxpenses (2.8%).
UMW Oil & Gas, the oil-field services arm of state-backed conglomerate UMW Holdings Bhd. The company involves in the upstream sector of the O&G industry, providing offshore drilling and oilfield services, including engineering and maintenance services.
It also acts as an agent in Malaysia for international companies providing specialized drilling equipment and services.
Internal information said that there is up to 17 cornerstone investors have been recruited by UMW Oil & Gas, taking up 61% of the total institutional tranche. The investors include Fidelity Investments, Hwang Investment, Fullerton Fund and Malaysian state-owned funds such as the Employee Provident Fund. These investors must hold the shares for a fixed period, helping to reduce risk of a sharp plunge on listing day.
More information regarding the company can be found in UMW Oil & Gas webpage.
Currently, UMW Oil & Gas  does not have any fixed dividend policy.
The table below is the financial summary for UMW Oil & Gas Corporation Bhd.
| | FYE 2010 | FYE 2011 | FYE 2012 | 6 mth ended 30th Jun 2012 |  6 mth ended 30th Jun 2013 |
| --- | --- | --- | --- | --- | --- |
| Revenue (RM'000) |  348,811 |  550,271 |  724,336 |  383,353 |  325,280 |
| Profit after Tax (RM'000) |  (47,650) |  79,160 |  71,858 |  47,972 |  88,852 |
| Earnings per Share (sen)* |  (2.20) |  3.66 |  3.32 | 4.44** |  8.22** |
| Price Earnings Ratio (x)* | |  76.47 |  84.24 | 63.10** |  34.07** |
* Based on number of shares post IPO
** Annualized
Maybank Investment Bank and CIMB Investment Bank is the joint principal adviser, managing underwriter for the IPO.
For those who are interested in UMW Oil & Gas Corporation IPO, you may subscribe at ATM machines or via Internet Banking. The subscription period is opened until 14th October 2013 at 5pm. Tentative balloting date is on 18th October 2013 while the allotment date is on 30th October 2013.
UMW Oil & Gas Corporations stock name in Bursa Malaysia is "UMWOG".
View UMW Oil & Gas Corporation prospectus in Bursa Malaysia webpage.
What do you think about UMW Oil & Gas Corporation IPO? Are you going to subscribe?