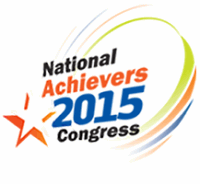 Not satisfied with your life or looking to be inspired in your business/daily life or looking forward to start/expand your business? Look no further. Introducing, National Achievers Congress (NAC) 2015, an inspiration, motivation, business opportunities, investments, wealth creation & wellness events, which will be coming to Kuala Lumpur in July 2015.
The motto for this year event is Courage to Succeed – Start Where you are and Go Where you Dare to Dream.
Similar to NAC 2014, this event will feature many top international speakers. This year, Lizzie Velasquez will be the featured speakers. Hear her stories and be prepared to be inspired.