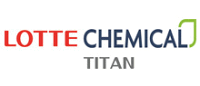 Lotte Chemical Titan Holdings Berhad, an integrated olefin and polyolefin producer is scheduled to be listed in Main Market of Bursa Malaysia on the 11th July 2017.  The company's post-listing market capitalisation is about RM19.7bil and it will be the largest IPO in Malaysia since August 2012 and the largest in Southeast Asia since May 2013.
The Initial Public Offering (IPO) consists of 740.48 million new ordinary shares at an IPO price of RM8.00 per share. 684.7 million shares will be for institutional investors, private placement & selected investors and the remaining 55.78 million shares made available to the eligible directors and employees of  Lotte Chemical Titan Holdings Berhad and Malaysian Public.
Retail application is payable upon application but in the event the final retail price is less than RM8.00, retail investors will receive the refund on the difference.