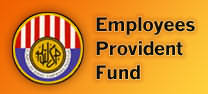 Employees Provident Fund (EPF) contributors may choose to have a Syariah Compliance KWSP-i account when the amendments to the Employees Provident Fund Act 1991 are passed in Dewan Rakyat in the current parliament session. The new account will be managed and invested according to Syariah principles.
The amendments to the EPF Act 1991, will also provide for the establishment of a Syariah Advisory Committee and an Investment Panel to ensure Syariah compliance.
With the creation of the KWSP-i account, Section 27 of the Act will be amended to enable two dividend rates to be announced for EPF contributors, each for Normal & Syariah compliance account.