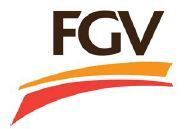 FELDA Global Ventures Holdings Bhd, a plantation operator, downstream products and refined sugar produce is scheduled to be listed in Main Market of Bursa Malaysia on 28th June 2012.
The Initial Public Offering (IPO) consists of 1.92 billion shares will be offered to the institutional investors while the remaining 283.61 million shares will be offered to retail investors at a price of RM4.55 per share at RM1.00 par value.
The final price will be the lower of retail price and 98% of the institutional price. There will be a refund to the difference if the final retail price is less than the retail price.
The institutional offering involves a total of 1.21 billion shares and 286.85 million issue shares allocated for Malaysian and foreign institutional investors, while 419.54 million issue shares are set aside for Bumiputera institutional and selected investors approved by International Trade and Industry Ministry, at the institutional price.