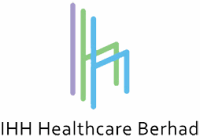 IHH Healthcare Bhd, Asia's biggest hospital operator is scheduled to be dual listed in Main Market of Bursa Malaysia and Singapore Stock Exchange on 25th July 2012.
The Initial Public Offering (IPO) consists of 2.23 billion shares. 1.39 billion are set aside for cornerstone investors and 498.01 million for local and foreign institutional investors.
A total of 208.51 million shares are allocated to retail investors and people who have contributed to the IHH group, including company staff and directors and business associates. The remaining 140.64 million shares are offered to retail investors in Singapore.
The retail price of the offering is RM2.85 and S$1.18 per share for Malaysia & Singapore offering respectively.
The final price will be equal to the institutional price. There will be a refund to the difference if the final retail price is less than the retail price.