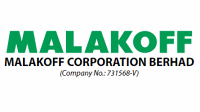 Malakoff Corporation Berhad Initial Public Offering (IPO) received an overwhelming response with its public portion of 150 million shares. It was oversubscribed by 1.24  times. The IPO attract 21,880 applications for 335.3 million shares. On the other hand, the 1.28 billions shares allocated to institutional investors oversubscribed by 13 times.
The Institutional Price was fixed at RM1.80 per Offer Share. Accordingly, the Final IPO Price for the Retail Offering is fixed at RM1.80 per Offer Share as set out in the prospectus. As such there is no refund to be made to successful retail applicants.
Below are the allotment summary.