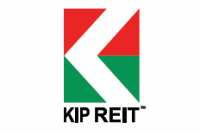 KIP Real Estate Investment Trust (REIT) is scheduled to be listed in Main Market of Bursa Malaysia on the 6th February 2017. The Initial Public Offering (IPO) consists of 234.15 million units at an IPO price of RM1.00 per unit.
Out of these, 220.65 million units are offered to Malaysian and foreign institutional and selected investors and a retail offering of 13.5 million units to the Malaysian public.
Retail application is payable upon application but in the event the final retail price is less than RM1.00, retail investors will receive the refund on the difference.