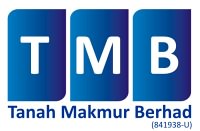 Tanah Makmur Bhd, Pahang based plantation company, is scheduled to be listed in Main Market of Bursa Malaysia on 17th July 2014.
The Initial Public Offering (IPO) consists of 52.14 million new ordinary shares and offer for sale of 49.45 million shares at an IPO price of RM1.25 per share at RM0.50 par value. 75.18 million will be for private placement, 26.41 million shares to the eligible persons and Malaysian public.
The IPO will raise about RM67.18 million in proceeds. Out of this, RM28.5 million will be use for estate development, RM5 million for expansion of palm oil mill, RM13 million for infrastructure work for KotaSAS township, RM13.08 million for repayment of bank borrowing & RM5.6 million is for listing expenses.
Tanah Makmur took over the plantation outfit of Kurnia Setia Bhd four years ago. Since taking over in 2010, Tanah Makmur diversified their business from being mainly an upstream plantation player into downstream, and also ventured into property development.
Kurnia Setia was taken private by the Pahang royal family via TAS Group, along with the Pahang Agriculture Development Board (LKPP).
At present, the company has 17,829.9ha of plantation land in Pahang, a palm oil mill with a processing capacity of 30 tonnes per hour of fresh fruit bunches (FFB) and a township development on a 607ha parcel near Kuantan via KotaSAS Sdn Bhd.
Tanah Makmur is currently working with the LKPP to secure the land from the Pahang State Government for an estimated cost of RM10mil," says Tengku Zubir.
Tanah Makmur plans to increase our landbank for oil palm plantations, upgrading mill capacity and continuing to launch more property projects post-listing. Currently, the company is working with the LKPP to secure the land from the Pahang State Government for an estimated cost of RM10mil
The company also plans to expand the capacity of its current mill to 45 tonnes per hour from 30 tonnes currently.
On property business, its maiden project, the Kota Sri Ahmad Shah (KotaSAS) township, is located on its former oil palm plantation in Indera Mahkota.
Its property segment currently contributes about 30% to its earnings, compared with just 2.7% in 2010.
More information regarding the company can be found in Tanah Makmur webpage.
Tanah Makmur intends to pay at least 30 percent of its profit after tax as dividend. Base on 2013 figures & IPO price of RM1.25, this translate to dividend yield of 2.69 percent or 3.37 sen per share.
The table below is the financial summary for Tanah Makmur Bhd.
| | FYE Dec 2011 | FYE Dec 2012 | FYE Dec 2013 |
| --- | --- | --- | --- |
| Revenue (RM'000) |  282,424 |  207,657 |  243,486 |
| Profit after Tax (RM'000) |  85,379 |  65,714 |  44,691 |
| Earnings per Share (sen)* |  21.44 |  16.50 |  11.22 |
| Price Earnings Ratio (x)* |  5.83 |  7.57 |  11.14 |
* Based on number of shares post IPO
CIMB Investment Bank is the principal adviser, sole placement agent, managing underwriter & joint underwriter  of the IPO.
For those who are interested in Tanah Makmur IPO, you may subscribe at ATM machines or via Internet Banking. The subscription period is opened until 3rd July 2014 at 5pm. Tentative balloting date is on 7th July while the allotment date is on 11th July 2014.
Tanah Makmur stock name in Bursa Malaysia is "TMAKMUR".
View Tanah Makmur prospectus in Bursa Malaysia webpage.
What do you think about Tanah Makmur IPO? Are you going to subscribe?